First of all, I couldn't even think of continuing without saying a HUGE "THANK YOU!!!!!" to the great crowd that showed up last night. I was happy, excited, and relieved that so many of you showed up - whew! It's VERY good to know that I've still got such incredible fans and friends out there. Again, thank you to all!!
I'm going to post a few pics up here soon, as soon as my buddy, Sean, gets them over to me. He was gracious enough to take a few shots at the show. Remember, if you like what you see, he's for hire! Check him out in my Top 8 on MySpace...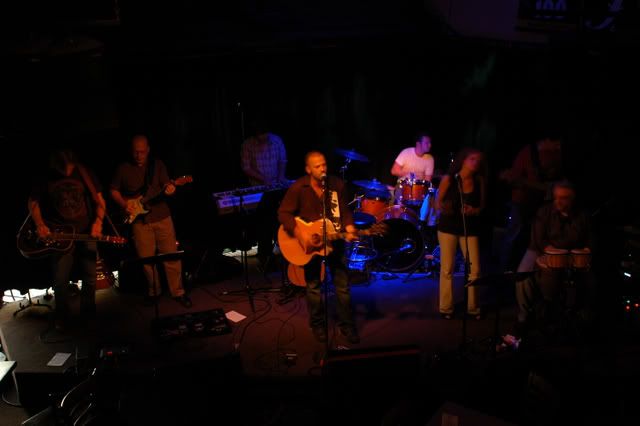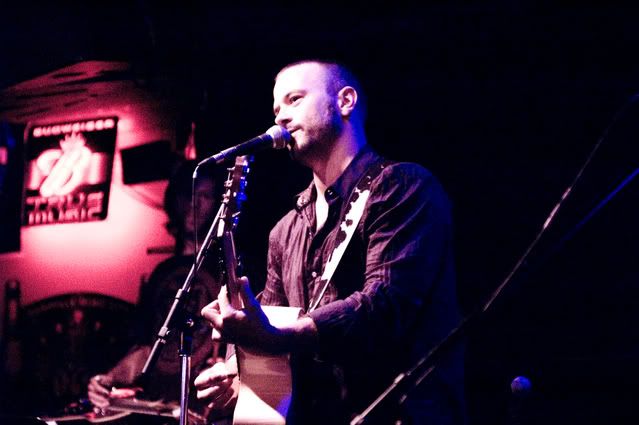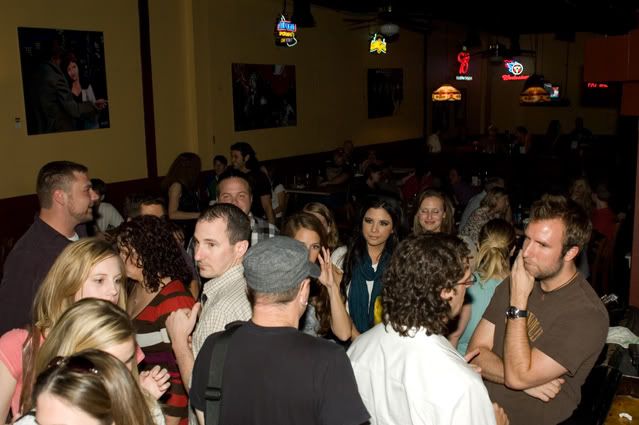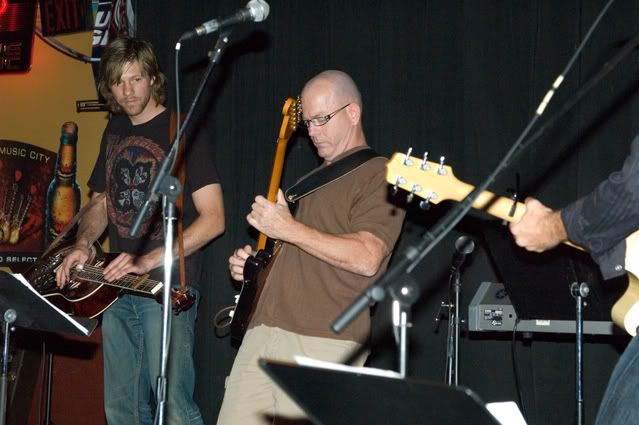 Now onto the show...
It felt so damn good to get back onstage. Even just having the band setting up their gear and doing a soundcheck felt like going back to my childhood home and taking a long look around. When the downbeat hit, it took a few minutes to adjust to the sound - for some reason, soundcheck and the show don't always sound exactly the same thru the monitors! I'm sure there's some scientific explanation - and it's most likely my own distorted perception, perhaps vibed up thru adrenaline or pheromones or Allegra - but it's quite a phenomenon. But again, once we hit those first few notes, we were cruising. No, we weren't perfect; the turnarounds and the solo's were a bit disorganized, there was a funky ending to "Storybook Love", and my microphone stand lost its erection more than once. But hey, we hadn't played for 6 months! Can't be too hard on ourselves, right? ;)
It was great to get some new songs out there too! Anytime that Force or Lauren have to learn new parts, it's definitely a new song. We had 6 new items and 2 that needed reviewing...it was like a whole new show to everyone and that felt great too. Even if our last appearance was 6 months ago, if we played too much that we played last time, I would've felt like I ripped y'all off. "Gimme something I haven't heard before, dammit! But make sure you play my favorites, dammit!" Ha! I think we pulled it off. My apologies to those who had requests that we were able to cover...but in my book, that's a good thing! Here's the setlist, in case you're wondering:
Last Time I Let You Down
(Mason solo)
My Wild HeartDamn Your Eyes
(Etta James cover)
That's A LifeCall Me When You Need A ManStorybook LoveWould You StandIf You'd Have Called Yesterday
(Cory Batten solo)
HesitateRoad Goes On Forever
(Robert Earl Keen cover)
I'll try to provide the setlists as long as I can. Can't guarantee it but I'll try...
So anyway, I really had a great time last night. Thanks again to all the fans and friends, to the all superstars that were there, and to everyone for putting up with the general loudness. You guys rock, seriously. Thanks for rockin' with me! See you out there next time...
Mason